A Private Work Pod with all the basic facilities
Because we have all that you need. See for yourself!​
A tranquil environment in which to work, make calls, or simply sit and relax.
Tune yourself in an efficient, private, and enjoyable environment. Ideally for artists who loves to record while standing.
A double office work pod with two workspaces in one pod that is ideal for meetings!
A room inside a room. Ideal for private phone and video calls, as well as meetings for four.
Here's Why You Need A Work Pod
Have A Look At The Space From Where You Can Change The World
Distraction-Free And Highly Inspired Work Pod
A home office pod customized to provide you with all facilities. A sound-damped space where you can work in quiet and let your creative juices flow. We provide you a space all wrapped up in less than 15 sq ft equipped with the following:
Let's Talk Features First​
because we have all that you need. See for yourself!​
An A.C. that soothes your body without making a huge hole in your pocket.
A table where all your tools sit. Also, it can seamlessly disappear when not in use. Isn't this a dream?
A comfortable chair at the perfect angle to help you with your posture.
Adjust brightness conveniently through your phone
Ample space for your storage needs.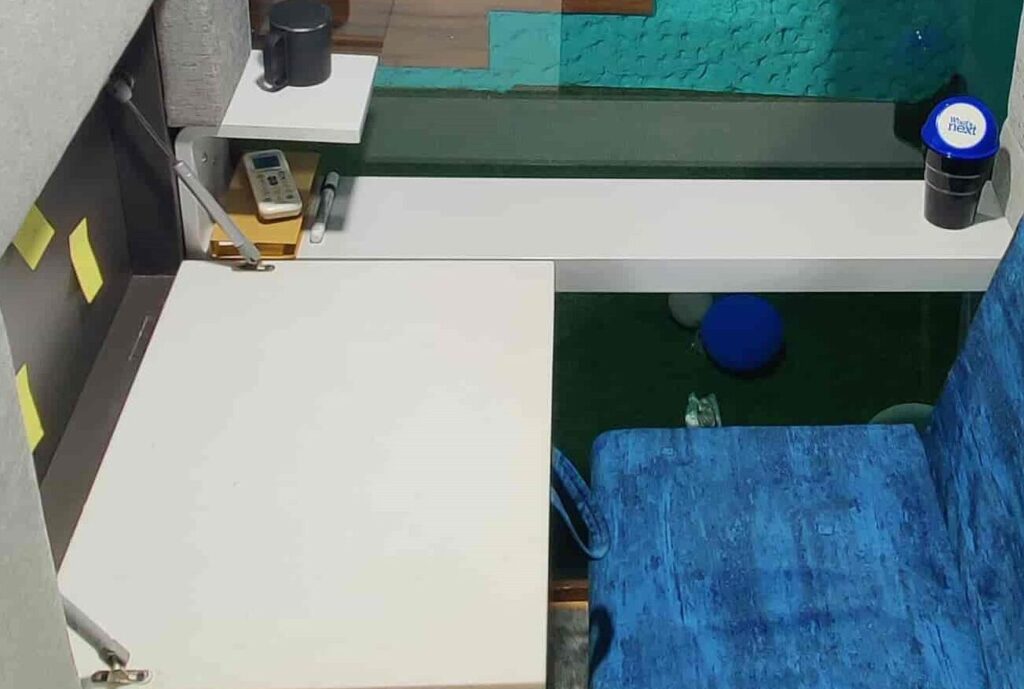 No more coffee spilling and space issues! We got you covered.
Have all the bandwidth for yourself.
Absolutely no suffocation! Take a deep breath amidst all the work chaos.
A Few Work-From-Home Statistics That Will Entice You To Book WOFRHO! Right Away!
Because we have all that you need. See for yourself!​
By 2028, 73% of all departments are expected to have remote workers
of remote workers say they're more productive when working from home.
Telecommuting reduces greenhouse gas emissions by an amount of 600,000 cars
of millennials would give up on certain work benefits for a more flexible working space
of workers say that having the option to work remotely would make them less likely to leave a company.